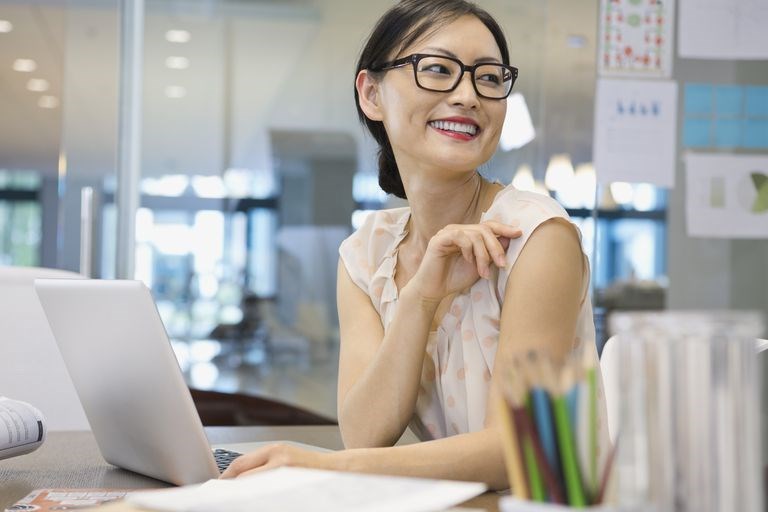 Building your small business takes many dedicated hours in your office. Your office serves as a place of business operations, client communications, and a daily reminder of your purpose. It makes sense to choose your office space like any business decision; look at the alternatives and determine your best course of action. One cost-effective alternative to traditional office leasing is the shared office space.
What many start-up entrepreneurs or home office company owners come to realize, is an office space can be a large overhead expense and a cash drain on precious capital. Does your industry, client base, or work sanity require a professional looking office? Can your budget afford the high costs of office rental? A shared office space can ease your rental anxiety.
What is Shared Office Space?
Shared office space, also known as serviced office space, business centers, or executive suites are a turn-key office solution providing an office space shared by other companies or professionals. These offices often come fully equipped and furnished, a ready-made solution for establishing a branch office or saving limited time and money for start-ups. Besides the lower costs, a shared office space can help home-bound entrepreneurs feel less lonely and provide a more upscale image for your company.
A shared office space can allow you to focus on your business as BizBrain Consulting discovered.
D. Greg Krikorian, of BizBrain Consulting and tenant of Micro Office Solutions, says shared office space provides "a convenient workplace environment for us to operate in. The 24 hour access and facilities such as mail handling, telephones, and broadband, as well as a central location in New York City's Flatiron district has made it easy for us to focus more on our business and less on managing an office."
Shared offices can provide a synergistic marketing solution. By pooling your office space with related professionals, you can enjoy the synergy of building your referral base with other similar non-competing businesses. For instance, a group of health professionals like a podiatrist, massage therapist, and chiropractor can all benefit from shared office space and expanding client exposure to a one-stop shopping solution. Even if you do not have a complementary business to share office space with, you can still have people to socialize with at the proverbial water cooler.
Choosing A Shared Space Provider
Location: For certain industries, a location is central to business success. Having an office in downtown might be a minimal client requirement. If location is not paramount, consider lower cost locations. Don't forget to include the location attractiveness from an employee perspective. Will the office be within commuting distance and have affordable parking?
Tenants: An important question is who will be your office space partners? Look for complementary businesses or similar-sized companies. View your tenant relationships as an opportunity to gain access to shared business wisdom and camaraderie.
Contract: A serviced office can offer a minimum 3 month lease; much better than a 10 year term. Leases and lease options will vary among shared office firms and locations. Have a lawyer review your contract to understand your requirements and the flexibility of your office solution.
Amenities: Depending on the location and rental costs, a shared office can come with basic office amenities or premium services including:
business equipment, such as faxes and copiers
high-speed internet access
full office furniture
mail services
conference and board rooms
delivery services
publishing services
health club
Shared office space remains a viable solution for small business. To find the best deal, take the time to shop around and compare existing office spaces. Never be put in a situation of pressure to close a deal.
Remember to seek counsel from trusted advisors and mentors.