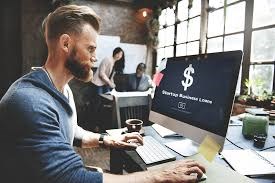 You need access to cash (hey, don't we all?) but aren't sure where to begin. Are you ready to seek angel funding, or should you be reaching out to friends and family first? Even the best pitch deck could use some polish. That's why we created the tab called "Increase Your Chances of Funding." Be sure to work through all of the steps then proceed further down the list.
INCREASE YOUR CHANCES OF FUNDING:
ACCESS Free Courses & Resources
Whether you're just testing out an idea, launching your first business, or you know the ropes but need some guidance in reaching a new market or improving an aspect of your business, there are tons of great resources and educational opportunities that can help you take the next step.
Check out the resources, tutorials, and personal guidance programs that are offered by these organizations:
CONNECT with an Advisory Network
Learn from the trailblazers who have made their way to success, and connect with the advisors and mentors who can help you reach new heights.
New Hampshire offers a wide array of incubators, startup networks, and advisors who can help you get connected and launch your business.
Small Business Development Center
GAUGE Your Capital Readiness
Are you at the early stages of funding, and not sure which direction to go in? Are you familiar with the options available to you, or the benefits and tradeoffs of those options?
FUNDING OPPORTUNITIES
If you aren't experienced in funding a startup company, click the 'Increase Your Chances of Funding" tab and work your way through the important steps. They are designed to put you on the correct path to funding your business.
Already completed this section? Rock on. You're ready to explore the following funding options.
Friends and Family: For most startups, this is often the best place to start when seeking to raise cash. (In fact, many investors will want to see that......
Crowdfunding: Do you have an idea that would appeal to others, but hasn't been fleshed out for investors yet? Crowdfunding is a great way for you......
Competitive Funding Programs: Ready to take your idea to the next level? Startup competitions throughout the state offer a unique opportunity to get in front of investors and......
Loans and Hybrid Funding: Did you know there are many loan opportunities beyond the traditional bank financing and credit card funding options that many businesses turn to first? Check......
Angels and VC's: Before you start reaching out to prospective angel investors and venture capital firms, have you completed each of the steps above? Once you have raised......