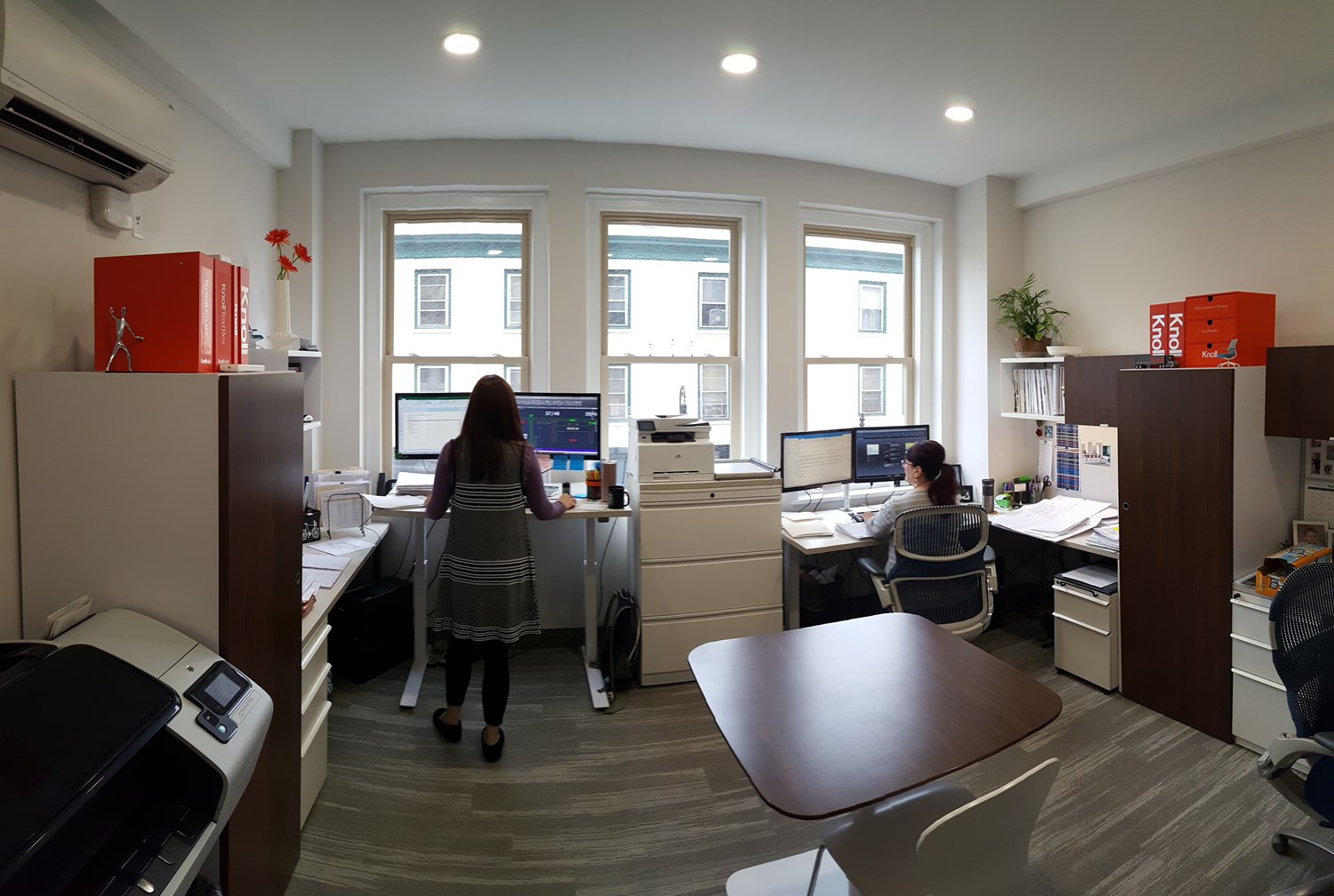 Companies like WeWork and Spaces have become synonymous with the digital nomad. Armed with nothing more than a laptop, these entrepreneurs get things done in the comfort and novelty of a shared and flexible workspace. But these spaces, and all the trendy amenities that accompany them, can be valuable for small businesses as well.
"We provide flexibility, which is particularly crucial for small businesses and entrepreneurial companies," said Michael Berretta, vice president of North America development for the International Workplace Group (IWG), the company that owns Spaces and Regus. "We allow these companies to choose the right workspace, in the right location with the right services, enabling them to scale up or down quickly."
Coworking spaces aren't a new concept, but in recent years, offerings from companies like WeWork and Spaces have drawn business owners due to concrete business services and networking opportunities. Shared workspaces charge businesses a monthly fee for access to a physical workspace and various business-related amenities, like coffee and printers. It could be a good value for your small business because of the full-fledged private offices that can be established amid a shared workspace.
Depending on what's needed, services can be scaled from a low-fee community membership all the way up to global access to company workspaces. The draw is in the flexibility and access to a network of thousands of business owners.
Why coworking?
Coworking spaces are more than just a physical workspace. While entrepreneurs and business owners have access to a workspace, which can either be a full-time designated area or a floating space, the services provided in the space are what make it worthwhile. By partnering with one of these companies, business owners don't have to worry about basic business services such as Wi-Fi, printers, conference room access, private phone booths, bike storage, mail handling, coffee and refreshments, and kitchen access. It's essentially an all-in-one office package for small businesses.
In addition to basic services, companies like Spaces and WeWork provide networking opportunities and resources for growing your business. Besides brushing shoulders with various business owners each day, the companies provide individual networking events for business owners to connect.
"We've been able to create a robust digital member network, allowing members of all sizes to connect," a WeWork spokesperson said. "Whether you're an entrepreneur launching your first business or work for a Fortune 500 enterprise in one of our spaces, the opportunities for members to connect are boundless."
With the rise of remote work, partnering with a coworking space may be ideal if your small business only needs a central location to meet a few times a week. Berretta said a study from IWG found 74 percent of U.S. employees are working at least one day a week somewhere other than the office.
Depending on your business needs, the monthly cost could be significantly less than that of establishing your own office and providing these basic services for your employees. Another potential benefit is the reputation of companies like WeWork and Spaces – the progressive attitude and comfortable spaces mean your business can potentially use a partnership to attract new talent.